F A Qs
Availability
At this time I do  have available space and I am taking new clients.
I have 1 available, sliding scale  space for a new. client.
If my availability changes I will post the updated information here on this page
Last updated:  October 2015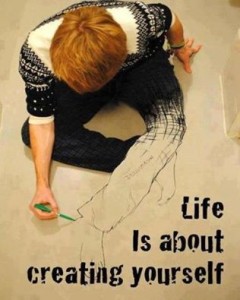 I can help you do that.
Hours
Weekdays -- 1st appointment 10am. / last appointment 6pm.
I am sometimes available on weekends - 1st appointment 11am. /
last appointment 4pm.
Please ask if you require alternate scheduling. 
Services and Fees  (
GST & HST Included in all fees

)

Gestalt Therapy: One 1 hour session: $120.

Postural Integration sessions are approximately 90 minutes long.
One 90 minute session: $120

An Emotional Freedom Techniques session is 1 hour (shorter or longer
sessions are available on request)
One 1 hour session: $80.

I work with yoga clients one-on-one or in small group settings (3-4 maximum).
Yoga sessions are 75 minutes long (shorter or longer sessions are available on request).
One 75 minute, one-on-one session: $80.
One 75 minute, small group session: $50 per person.

Hypnotherapy - being offered starting Fall - Winter 2015 
Payment Options
Cash, cheque or e-transfer are all acceptable payment options.
24 hour advance payment is required for e-transfer payments in
order to allow time for bank processing.
Some clients obtain coverage via their private or work related insurance plans.
Check with your provider for your coverage status.
 Payment is due at, or before, each session.
I provide receipts which you can submit to your insurance provider
for reimbursement.   Services are not covered by OHIP  
                                                                                                       I can help you be here. Now!

 Consultations
Free 20 minute consultation.
During the consultation I will ask you questions about your
expectations, goals and  previous therapy experiences; the
purpose being to determine if I think we are a good therapist/client fit.
I recommend clients also come with their own set of questions in order to
determine for themselves if they think we are a good fit.
Sessions
How often shall I come for a session and how long will I be coming for sessions?
Weekly appointments are common and often most ideal. That being said, 
every client is different and needs to consider various factors to decide what is
best for them: i.e. their personal need and schedules, my availability, their
budget, travel, etc.
Clients in  crisis/unmanageable stress may want to come more often in the
beginning and less often as their work progresses.
A short term series of sessions can be negotiated for clients with a specific
concern they wish to focus on, process and resolve. 
Location
Avenue Road & McMaster Avenue area
~ Free street parking
~ 6 minute walk from Summerhill subway
or  Avenue Road bus north from Museum subway stops in front of my building
     I can help you get there.
Wheelchair Access
There are 5 steps, plus a 1 floor elevator ride, to my office. I can help you get there.
More Information
Gestalt Institute Toronto/Gestalt Therapy
PI Psychotherapeutic Bodymind Work
EFT Emotional Freedom Techniques
Psychotherapeutic Yoga Yoga For Well-Being
Hypnotherapy
Help Resources  |  Map   |   Education and Training
Psychology Today Therapist Profile 

...previous page next page ...