Welcome,  I'm  Graig Moriarty. This page is an overview/introduction to my website. It
contains links to  more detailed information about me (my background, education, training and
experience as a bodymind therapist) and the services  I offer. There is a good chance many of your
questions can be answered on the FAQs  page.
---
Feeling like you've hit a wall?



Alone, unsure, uncomfortable, unfulfilled?  Help is available.
People come to see me for many different reasons; physical, emotional, psychological and spiritual. Usually it is a combination of these reasons that motivates them into seeking therapeutic help.
My practice includes therapeutic dialogue and/or psychotherapeutic hands-on, or hands-off bodymind work.  My clients' needs, and where they are physically and emotionally in the moment, are paramount and are what determines the course of a session.                   Comments on benefits...
The greatest weapon against stress is our ability to choose one thought over another.  

-William James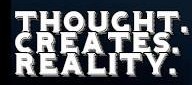 ... and Thoughts create things like Feelings, Emotions and Beliefs that often do not serve us well. 
Thoughts that create things like Feelings and Beliefs
-- which  ultimately creates our personal reality --
can be challenged and changed so we can create the lives we truly want for ourselves.